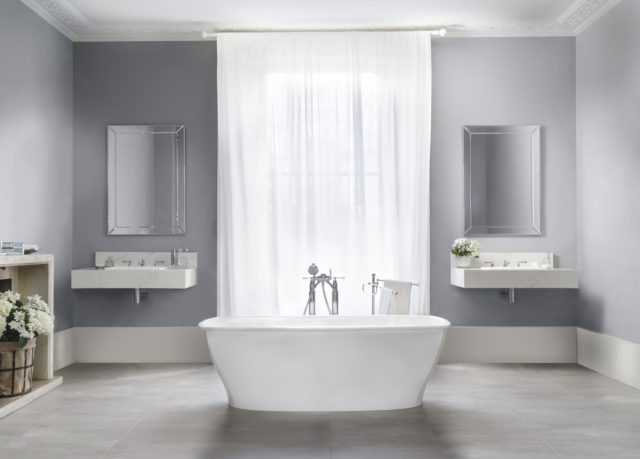 Gone are the days when choosing a bathtub was a simple and straightforward choice: now there are bathroom showrooms positively littered with different models for every budget and design. With improvements in bathtub technology, you can have everything from a spa-style experience to an easy mobility tub. But that also means that you have a lot of choices to make.
Here are some things to consider.
Do You Want a Spa-Style Tub?
Spa-style tubs have jets and other water features, but they also tend to use a lot of water, and they're fairly expensive.
You'll need to perform maintenance on a spa-style tub, but you'll also be able to relax and get a massage at any time of day.
If you really love relaxing in the tub, this type of tub may be the perfect option. If you just want a simple bath, it may not be the right choice.
Do You Need Additional Mobility?
Walk-in tubs have doors that make them easier to access; they're more common in large, spa-style tubs, but they can be beneficial for anyone who has mobility issues. When closed, the doors are waterproofed.
Is There a Style You're Interested In?
Do you prefer a modern look? Or more antique? Bathroom tubs are available in a number of styles, from vintage to modern.
A bathroom showroom will let you pursue different styles, and you can also consult magazines and inspiration boards for more ideas.
Do You Want a Combination Shower?
Combination showers save space, but most luxury bathrooms separate them out. If you're making a his-and-her bathroom, you may also want a shower and a bathtub so you can prepare in the mornings together. If you want to save space, a combination shower is better.
Where Do You Want Your Tub?
Traditionally, tubs are placed in alcoves in a bathroom. But they don't need to be. If you love the look of a claw foot tub, for instance, it'll probably be free-standing in your bathroom. This depends on space and the layout of your existing bathroom, and it controls whether you want a built in or free-standing tub.