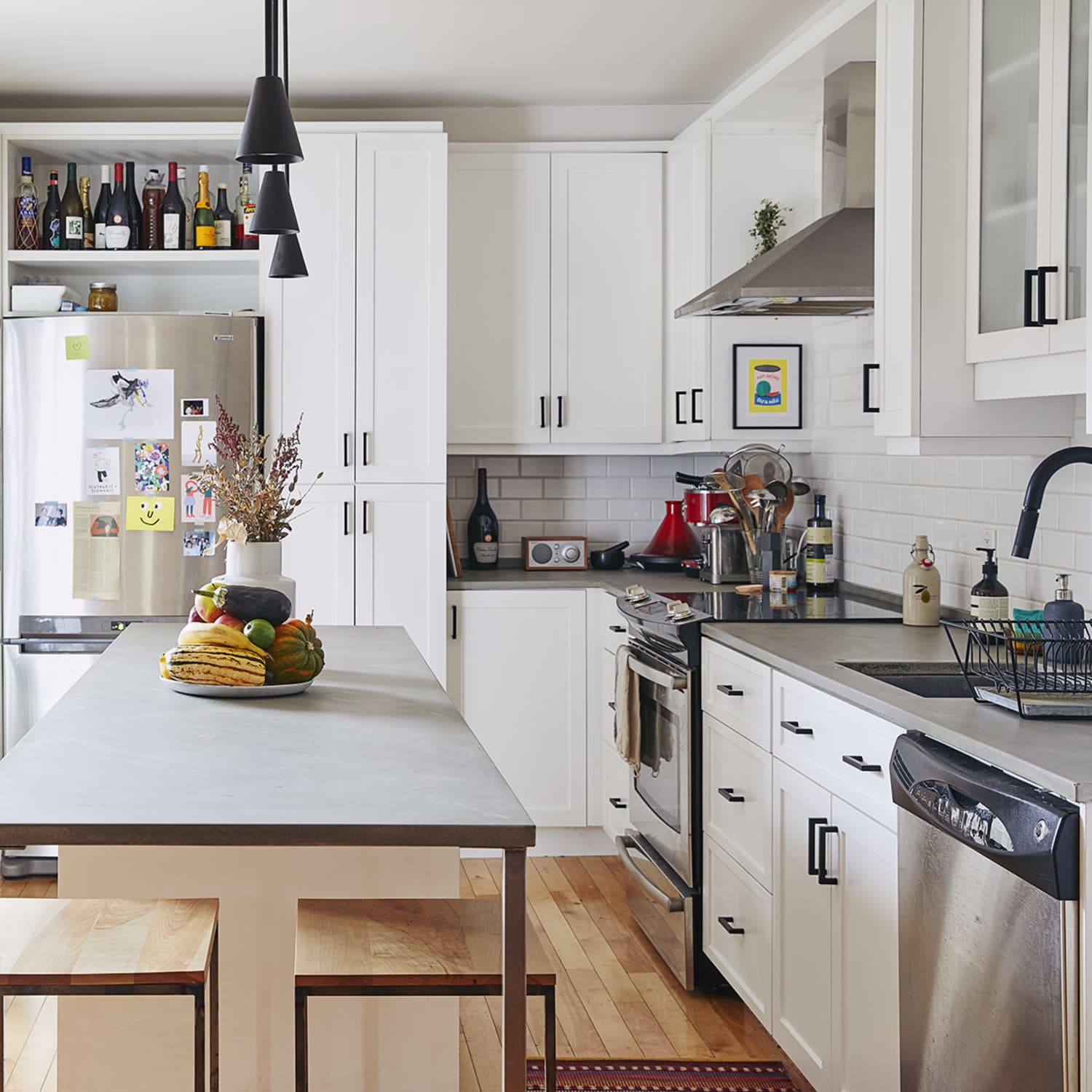 Having a modern kitchen is almost every home-owning generation's dream, but sometimes those kitchens do not wear as well as you might like. New owners might find last year's height-of-trendy kitchen to be unbearably cheesy or too sterile and stripped down. Sometimes kitchens put in years before seem all right for a long time, and then suddenly almost everything goes wrong: cupboards loosen, paint becomes dingy or stained, or the room seems unacceptably dim.
It is possible to make some basic changes to your kitchen without renovating too seriously, changes like:
Add Lighting
Undercounter lighting casting a warm glow onto your preparation surface can seem like a true luxury, especially if you have been battling with dodging your own shadow, cast by a single overhead light. Uplighters on top of wall-mounted cabinets brighten the overall room and make the ceiling seem even higher.
If It's Space You Need
If your counters are cluttered with food containers and items that will not fit into the cupboards, you do not necessarily need to add more cupboards. Instead make better use of the available cupboard space by using dividers and shelf inserts to effectively double the amount that you can store. You can also add hooks or mug trees to keep counters invitingly clean and clear.
If your kitchen needs simple tweaks like those mentioned above, great! But sometimes the issues with a dated kitchen cannot be so simply solved and you might need to get a bit more intensive with the renovation process.
Face Lift!
The simplest way to give the whole kitchen a fresh new look for a relatively most price is to get some replacement kitchen doors. These can be in any style you like, from expensive-looking hardwood effect to quirky sunshine yellow and just about any style in between. Most kitchen cabinets are a standard size, but even customised replacement kitchen doors for unusually sized cabinets can be sourced in a host of colours, materials and styles to make sure your updated kitchen properly reflects your interior décor tastes.
Counter Intuitive
Our kitchen counters take a lot of abuse over the years, with hot pans, spills and scratches all building up over time until our kitchen surfaces look a bit shabby. Instead of having the whole cabinet ripped out if the cupboards are still in great condition, you can opt to just change the work-surface. A polished slab of marble or granite will look great when cut to size and fitted into most kitchens, and are so sturdy that it will remain in perfect condition for years despite whatever you and your family throw at it. You may have to pay a little extra for a sturdy stone counter, but you will have a durable and strong counter that will stand the test of time: and be fully disinfectable too, so your kitchen will remain easy to clean and keep hygienic.
A Lick of Paint
When the walls become very grubby or dingy, as happens to even the best kitchen over time, and will not respond to even the most dedicated scrubbing, it is time to paint your kitchen. Pick a bright, fresh colour and use one of the modern dirt resistant paints that can be wiped clean without impacting on the paint coverage or leaving any stains or residue behind.
Any one of these five tips will give your kitchen an easy upgrade from dated to classic and timeless. It is estimated that a kitchen renovation can increase the value of the home by up to six per cent: not too bad for a task that should cost a fraction of that amount, and take very little time at all!